discoverHER Radio, where we celebrate and discover women who influence the world. We do this each and every week to bring YOU information, inspiration & motivation from local women who have something to say! Tune in every Tuesday at 9am PST/Noon EST and listen LIVE. Archives: The Socialite Series
Or listen on one of our audio streaming services below!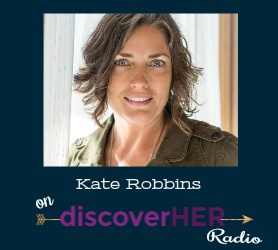 July 16, 2018
Discover a Clear Path with Kate Robbins Kate's diverse life experiences and her personal spiritual practice, including her connection to the Native Animal Guides and her Guardian Angels, inform her work with Clarity Council. She...
Radio