discoverHER Radio, where we celebrate and discover women who influence the world. We do this each and every week to bring YOU information, inspiration & motivation from local women who have something to say! Tune in every Tuesday at 9am PST/Noon EST and listen LIVE. Archives: The Socialite Series
Or listen on one of our audio streaming services below!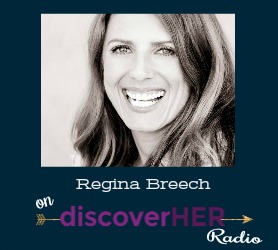 August 13, 2018
Bold Decision Making and Leaps of Faith with guest host Regina Breech Regina is a mentor who guides others to tune into their intuition and follow the steps to a life of their own creation....
Radio