Standby we are on a break!
discoverHER Radio, where we celebrate and discover women who influence the world. We do this each and every week to bring YOU information, inspiration & motivation from women who have something to say! Tune in every Tuesday at 9am PST/Noon EST and listen LIVE. Archives: The Socialite Series
Or listen on one of our audio streaming services below!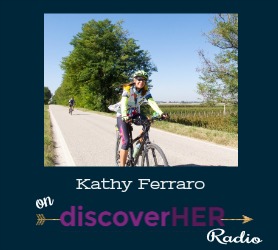 November 5, 2018
 Conversation with Kathy Ferraro and the Women's Adventure Film Tour Kathy has a background in Outdoor Education and Recreation. She live in Santa Cruz and has been an active member of our community. She...
Radio