discoverHER Radio, where we celebrate and discover women who influence the world. We do this each and every week to bring YOU information, inspiration & motivation from local women who have something to say! Tune in every Tuesday at 9am PST/Noon EST and listen LIVE. Archives: The Socialite Series
Or listen on one of our audio streaming services below!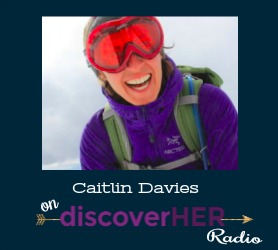 December 18, 2017
Mountain Sea Adventures As founder of Santa Cruz's Mountain Sea Adventures, Caitlin believes there are few gifts greater than fostering connection through outdoor adventure. With seven years of experience leading trips for National Geographic in...
Radio