discoverHER Radio, where we celebrate and discover women who influence the world. We do this each and every week to bring YOU information, inspiration & motivation from local women who have something to say! Tune in every Tuesday at 9am PST/Noon EST and listen LIVE with your host Monica Karst.
Listen to "discoverHER with Monica Karst" on Spreaker.
Archives: The Socialite Series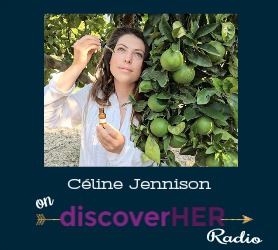 December 10, 2018
Influencing consumers to mitigate climate change through regenerative body care and the 'Zero Waste Voyage' with Céline Jennison A water-woman and perennial plant enthusiast, Céline is a regenerative lifestyle evangelist. She has been making her...
Radio