discoverHER Radio, where we celebrate and discover women who influence the world. We do this each and every week to bring YOU information, inspiration & motivation from local women who have something to say! Tune in every Tuesday at 9am PST/Noon EST and listen LIVE with your host Monica Karst.
Listen to "discoverHER with Monica Karst" on Spreaker.
Archives: The Socialite Series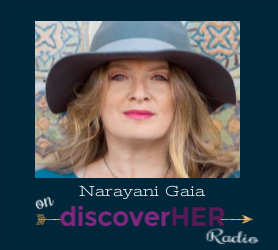 January 17, 2019
Narayani Gaia & Awakened Life School Over the past 20 years as a professional healer, Narayani has continued to be in personal transformation for the sake of serving others and awakening consciousness. Her studies...
Radio