discoverHER Radio, where we celebrate and discover women who influence the world. We do this each and every week to bring YOU information, inspiration & motivation from local women who have something to say! Tune in every Tuesday at 9am PST/Noon EST and listen LIVE. Archives: The Socialite Series
Or listen on one of our audio streaming services below!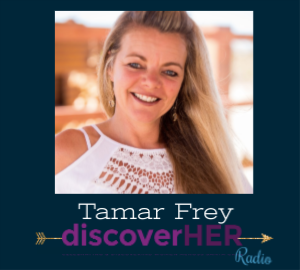 July 22, 2019
Do It Afraid with Tamar Frey Tamar is a mother of three, successful business woman and top facilitator of The Breath Center. She is a bridge builder between Spirit and Earthly endeavors. Her goal is...
Radio