When:
March 31, 2019 @ 3:00 pm – 6:00 pm
2019-03-31T15:00:00-07:00
2019-03-31T18:00:00-07:00
Where:
Food Lounge
1001 Center Street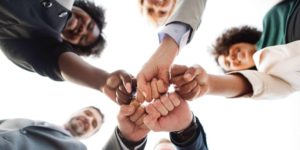 Event presented by Mary Ellen Hannon of Shakti Nutrition
You know you could use inspiration, even help, yet you struggle to identify precisely what you need. Then this workshop is for you!
Please join us in our interactive workshops designed by professionals to focus on how to "strengthen and support your intention to act, so that you can play your best part, whatever that may be."
Together we will take a journey that is both serious and nourishing as we engage in collaborative, energetic coaching sessions that will help you find inspiration and facilitate personal transformation. You will be encouraged to be present, to go deep and then to level-up.
We will emphasize Group Coaching – like rounds of speed dating – with focused sessions spanning intent, creativity, and awareness to light a path to your future. Together we can evolve, change our patterns and move forward to better balance health, business, and life.
This workshop is about connection. It is not business-as-usual. We will emphasize interactivity as well as providing an opportunity to meet one on one with the Health, Business and Life Coaches.
Do you have a fierce desire to learn and grow? Then join us to create a joint environment where we will connect more deeply to our own visions, to share our insights and experiences, and to move forward with purpose and intent.
In a literal and figurative sense, you are our program.
MEET THE FACILITATORS & COACHES
Steph Jacobs, Holistic Business Coach, is an Emmy™-award winning television producer and former Fortune 100 business executive who is a professional facilitator, startup coach, and mentor at one of Silicon Valley's leading incubators. At the age of 66 she decided to toss white male privilege to the wind and transition full time to a new life as a California girl.
Mary Ellen Hannon, Health Embodiment Coach AADP Certified, has 20 years of experience in the Wellness Industry. She is co-owner and on staff at Willow Glen Yoga and has over 20 years experience in International Business. She is the author of Complementary Alternative Medicine. Mary Ellen teaches self-regulation of the nervous system through embodied movement to relieve anxiety and to prevent chronic stress and pain.
MEET MORE AMAZING COACHES
Kris Franceschi, M.A. Counseling Psychology and Life Coach is passionate about guiding people to hear their own essential voice. If you're yearning for a life that is truly a reflection of your heart and soul's desire, Kris will help you find your way home to your authentic self. Learn to free yourself up from long held beliefs that keep you stuck in "I should, I have to, and I can't." Do you want more freedom, love and joy in your life? Kris can show you the way to rediscover your birthright.
Nancy Ellen Abrams, Spiritual Coach, is a philosopher of science, lawyer, and visionary. Her prize-winning book, A God That Could Be Real, unites science and spirituality in a radically new Big Picture for our future. Having coauthored two books with a leading astrophysicist about the meaning of the scientific universe, she realized that spiritual ambiguity and cynicism are reasonable reactions to obsolete approaches to spirituality that conflict with modern knowledge. Her answer: wrap your mind around the reality of the universe, use cosmological ideas as expansive metaphors to re-envision our world and ourselves, and develop a lasting spirituality in harmony with scientific reality.
Doctor of Naturopath, Health & Hormone Coach
Dr. Caitlin Fanning is a Naturopathic Doctor and Women's Health expert in Santa Cruz, CA. She helps people of all ages and conditions with a focus on pre-conception care, hormone health, nutrition, gastrointestinal issues, and stress management. She combines the wisdom of ancient healing modalities with modern diagnostic testing to create unique lifestyle driven treatment plans specifically designed for each patient. She uses natural, effective, and non- invasive techniques to help patients restore balance. She loves to educate and support her patients while they work on creating healthy lifestyles.