When:
January 12, 2020 @ 11:00 am – 2:00 pm
2020-01-12T11:00:00-08:00
2020-01-12T14:00:00-08:00
Where:
Radius Gallery
1050 River Street #127 Santa Cruz
CA 95060
"Without leaps of imagination, or dreaming, we lose the excitement of possibilities. Dreaming, after all is a form of planning." -Gloria Steinem
Let's create your vision for 2020. We want to make it clear that you do not need to own a business to be inspired at this event. This event is for all women regardless of where you came from, where you are or where you want to be. We are here to celebrate you.
The 2020 Dream BIG event will be on
Sunday, January 12th, 11am – 2pm at the Radius Gallery 1050 River Street, Unit 127 located in the Tannery. Director: Ann Hazels.
We invite you to join us and celebrate at the 8th annual Dream BIG Event, the event that started it all. We will be serving mimosas and bites for us to snack on.
Goal Poster, Dream Board, Vision Board… we'll have the food, drinks, goal/vision board supplies, music and motivation to create your board – together we can make it happen, everything is better together!
Photographer: Shari Silva, Realtor CalBRE# 01725425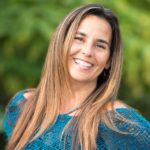 Here's the gallery to the 2019 Dream BIG event.
Guest Speakers & Motivators:
ROBIN PENNEY
Robin teaches yoga + mindful movement to women who want to transform chronic pain into strength and confidence so they can get LIFE and business done. She loves to help women develop and maintain enjoyable rituals and routines for mindful living to support health, vitality, and adventure. Robin teaches at Luma Yoga and at La Madrona Athletic Club, runs a robust private practice, and leads international yoga retreats.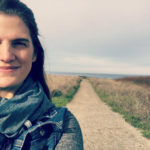 KELLI WEBSTER PRESTON
Kelli is a Brand Strategist, Website Designer and mama of two, empowering women to create and simplify the complicated parts of life and branding that prevent the creativity and fulfillment from happening. She thinks we keep looking to experts to decide what to eat, how to decorate and how to write, and create a brand's visuals (i.e. colors, logo and website), which can be helpful, but we need to remember we have a say and we are the best authority on how to nourish our bodies, talk to our audience, pick our colors and decorate our home. Ultimately, she wants to hand the baton back to women, so they stop overthinking and start trusting, so decisions and momentum can take the wheel and they can get on with what their soul came here to do.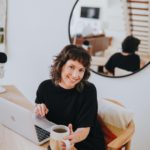 JENN ACOSTA
Jenn Acosta is an Alignment Coach, and Online entrepreneur with over a decade of experience. She is trained in Energy work, NLP, Manifestation and Law of Attraction coaching just to name more. Jenn loves to support women in creating a life they absolutely love from the inside out.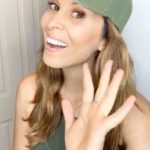 She turned her cant's into cans and her dreams into plans
If your dreams don't scare you, they're not big enough
If you dream it, you can do it
Never let go of your dreams
Bring your smile and your dreams.
We look forward to celebrating 2020 with you!