When:
December 9, 2017 @ 6:00 pm – 8:00 pm
2017-12-09T18:00:00-08:00
2017-12-09T20:00:00-08:00
Where:
Body & Soul - A Salon For The Healing Arts
738 Chestnut Street Santa Cruz
CA 95060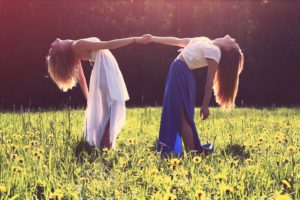 In a season filled with holiday sales geared to have you spend and acquire more things, how can you celebrate the surplus you already have in your life instead?
What does surplus have to do with pleasure and sensuality?

Join co-founder of Luscious L.O.V.E. Life , Lucia Paxton, as she shares some of the best insights from her 15 years of sensual research.
Please join us if you desire to:
Learn how current culture keeps

you in scarcity

Discover the foundation of abundance and surplus

Learn the secret to build surplus

energy in your life
Engage your senses

and celebrate your surplus in community
This event is for you if:
You desire to have fun

You want to expand what is possible in your sex life

You desire to embrace your sensuality on a deeper level

You are curious to learn

about 2018 courses and programs offered by Luscious L.O.V.E. Life
Schedule of Events:
6pm- Arrive and settle in
6:05-6:15 Introduction and movement
6:15- 7:10 Talk: Celebrate Your Surplus
7:10-7:25 Snacks and tea Break
7:25-8:00 Make F.L.O.W. Care Packages together, sing in circle.
Please come wearing what feels good to your body. BRING a journal and pen.
Suggested Donation: $15 OR Please Bringtampons, maxi pads, protein bars, and cleansing wipes to make

F.L.O.W.

(Free Lives of Women) care packages, to support women who currently don't have a home.
This talk is for those who identify as women, her, she and will refer to female genitalia.
Lucia Paxton is not a medical professional. This information is intended for educational purposes and not meant to replace advice given by your personal medical doctor or a therapist.
Luscious L.O.V.E. Life is about creating more FUN not the fix.