When:
January 17, 2021 @ 10:00 am – 1:15 pm
2021-01-17T10:00:00-08:00
2021-01-17T13:15:00-08:00
Where:
virtual event hosted on Zoom (PST)

Contact:
Monica Smith
831-331-1179
"Without leaps of imagination, or dreaming, we lose the excitement of possibilities. Dreaming, after all is a form of planning." -Gloria Steinem
Bye 2020!!! It's time to create our vision for 2021. Everyone owns a business, it's called 'your life'. This event is for all women regardless of where you came from, where you are, or where you want to be. We are here to celebrate and support you. You will be loved up, encouraged, inspired and fulfilled at our DREAM BIG event.
The 2021 Dream BIG event will be on Sunday, January 17th, 10am – 1:15pm PST and this year we are going virtual! Our very first online event, this means we can invite women from around the world, this is one BIG dream come true! This year's conversation is Who Am I. With all the changes we've endured this last year we broke down, cried, screamed, some reinvented, became resourceful and fought back… who did that make you today?! WHO ARE YOU? It's okay to feel good. It's also okay to not be okay.
We invite you to join us and celebrate at the 9th annual Dream BIG Event, the event that started it all.
Goal Poster, Dream Board, Vision Board, your map to navigate the year ahead!… This year will be a bit different as we won't have a champagne brunch but we will have a fabulous lineup of speakers that will be sure to inspire your 2021 vision. Everything's better together, let's do this! Bring your smile, your dreams, and a journal.
Guest Speakers & Motivators: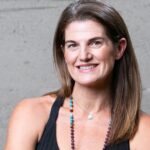 ROBIN PENNEY will lead us in movement
Robin Penney is a E-RYT 500 yoga teacher and movement geek, and she is passionate about the emotional lessons that come from engaging in the practice of breath-based flow yoga, strength building, smart movement, meditation, and the intentions that tie it all together. Robin has been teaching for a decade in studios (including Luma Yoga in downtown Santa Cruz) and on international retreats, but her specialty is working privately with dedicated students: including yoga newbies, chronic pain sufferers, and serious practitioners who want one-on-one support to learn, explore, and play.
Nancy will tell you that she has come to understand her Life's Purpose as: Having daily, meaningful conversations that inspire, motivate and empower herself and others while increasing and enhancing the lives of women around the world! Nancy lives her purpose coaching, mentoring, as a bestselling author, workshop leader and motivational speaker. When people are ready to let go of their negative mind chatter, Nancy teaches them how they can Master Their Beliefs to recognize and eliminate The Impostor Syndrome as they level up in all areas of their life!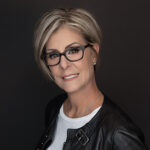 KIM B SMITH – Speaker. Coach. Author.
Kim Boudreau Smith is an advocate for women's voices, a speaking/visibility leadership coach, speaker, & #1 International best-selling author. Kim teaches women to step further into their bold voices, to demystify the status quo and gain success & visibility with confidence to enhance profitability.
Breakout/Breakthrough Leaders:
We look forward to celebrating 2021 with you!