Buy less, choose well and make it last. — Vivienne Westwood
What is a curated closet? Would you like to have a comfortable and effective personal style that is socially responsible as well? Read on…
A curated closet is a relatively new term in the fashion lexicon. However, it is becoming more of a buzzword for stylists, fashionistas and lifestyle conscious individuals. The concept is simple: having less but higher quality clothing items that work together to create an effective and functional wardrobe. These items will connect to your own inherent aesthetic, meet your lifestyle needs and reflect your personal values.
It is the opposite of fast fashion. For those that aren't familiar, fast fashion is the consumer driven quick manufacturing at an affordable price. It is what allows us to buy cheap clothing but perhaps at a humanitarian and environmental cost. If your own wardrobe echoes the fast fashion mania, or if you just struggle with knowing what to wear, you may benefit from incorporating concepts in how to build a curated, or in other words, simple but effective wardrobe.
First let's look at some signs that your closet is functioning at a less than optimal level:
1. Too many items: Your closet or dresser is over full. Drawers are stuffed. Clothes are squeezed into the closet. This in and of it self makes choosing more difficult if you cannot see what you are working with. Although there are many effective storage solutions out there, you may benefit from a close edit.
It takes you more than 5 minutes to put together an outfit. If you have items that do not work well together, much less in a style or color that do not flatter, you will struggle putting an outfit together.
Half of your closet is taken up by when I loose x pounds. This not only sends you a daily dose of negative self-esteem, it also take away valuable real estate. If you've been saying this for years, consider making an attitude adjustment. Do what you need to do. Practice self-acceptance and work with where you are now. Or make the commitment and sign up with a health and wellness coach you feel good about. Either way, you've got to honor the body you have.
You do not feel confident and absolutely fabulous in what you wear. Let's face it. Every item in your closet is a decision made. An idea or concept in which you've invested. As our most exterior selves, our clothing teaches people how to treat us and it internally sends a message about how we treat ourselves. If your clothing makes you feel anything less than comfortable in your skin, it's not working.
Now let's break down the concepts of a curated wardrobe.
You must identify your personal style. This includes your lifestyle needs and your values. It requires you to question what works for you and what you want to project into the world. It means you acknowledge the power of visual communication. Of course, we are all influenced by our locale; the merchandise available to us, what is worn by our friends, family members and community. And certainly, what we see in the media. To develop our personal style, we must sort through this and make more conscious decisions. We must embody our own unique personality and discover what works for us. Your personal style is an effective combination of form and function. Ultimately, it will aesthetically embody your own visual harmony and reflect your personal values.
Understand color. Your wardrobe needs to be filled with items that reflect the color harmony based on your skin, hair and eye color. If the colors in your wardrobe compete or downplay each other or your own coloring, your wardrobe is not working as it could. No more closet orphans (the things you keep trying to make work that just don't). If your closet is filled with your own color harmony, all of the items will not only work beautifully with you, but will always work with each other. Imagine, tops, bottoms, coats, shoes, handbags effortlessly
Know your body architecture. This is more complex for women as there are so many variations in the female form. However line and shape play a part for both sexes in terms of facial features. As women, knowing your basic body shape (triangle, hourglass, inverted triangle, rectangle) allows you to select styles that flatter you. You need to determine what styles and trends work with your body particulars.
Eliminate what's not working. The process of the closet edit is necessary in making way for a more simple, streamlined and effective wardrobe. Ask these questions when considering the value of items in your closet. Is it in my color harmony? Does it both fit and flatter me? Does it reflect the most current version of myself or does it belong in the nostalgic box? Is it worn out beyond repair? Does it have multiple versions? Trust that there is a grand elegance in simplicity.
5. Shop strategically. Use visual communication to your advantage, rather than avoiding or being a slave to it. Knowing your colors, best styles and patterns will eliminate a great deal of options. Further, take a closet inventory and prioritize missing pieces. This will all help mitigate impulse shopping. If you're on the other side of the spectrum, allow yourself to invest in aesthetically correct foundation pieces and key accessories. It will give you the freedom to dress with confidence and comfort no matter what the occasion.
If you would like more information about my services, please visit kgriffinstyle.com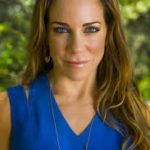 Kathryn Griffin educates women and men to authentically and effectively dress to create successful experiences in all aspects of life. Love the skin you are in!