Thank you for sponsoring discoverHER. By choosing to promote your business with us you are investing in and supporting an entire diverse community of local women.
Be a part of the discoverHER community:
Discover: amazing women who share the same business and/or life interests
Inspire: and be inspired by a diverse network of authentic women
Celebrate:  together
.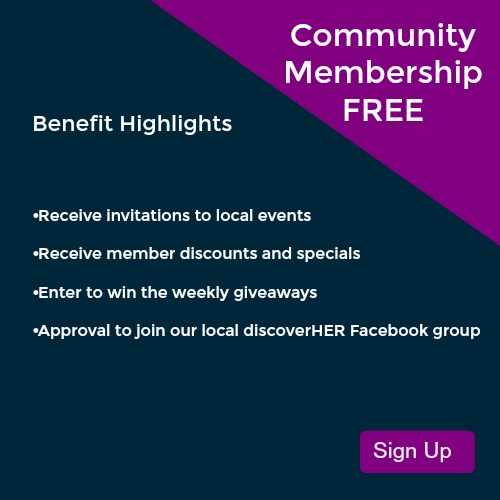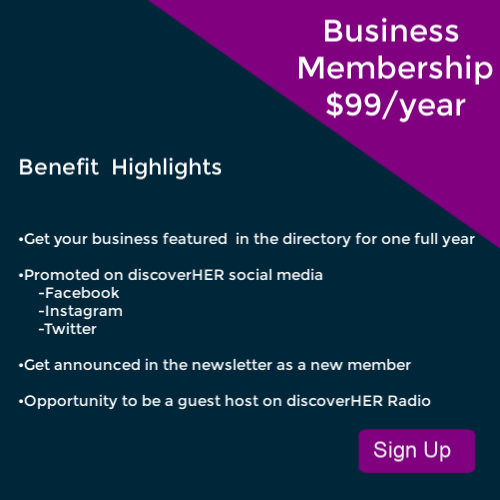 More ways to join us:
Share discoverHER.life; Where to find us:
Questions? Contact Us